Review by Kari Vest England, Front Row Reviewers
With any of William Shakespeare's plays, there is excitement and curiosity about how the production will interpret his prose and clever scenes. The University of Utah Theater Department's presentation of The Tempest at the Babcock Theater is no exception and the excitement is warranted. Director Melinda Pfundstein and Assistant Director Cam Barrett choreographed a mystical, magical production that stimulates all the senses and fills the intimate black box theater.
We first meet Prospera, a noblewoman with magical powers, betrayed by family and banished from her home. She flees to a remote island with her daughter Miranda. Years later, Prospera uses her magical prowess to seek payment of the karmic debt. She conjures a terrible storm, causes a shipwreck, and strands those who betrayed her on her island. The story follows the castaways and island residents as they navigate their own losses and circumstances. Ultimately, Prospera has to finally face her inner demons in order to make peace with the reality she has created.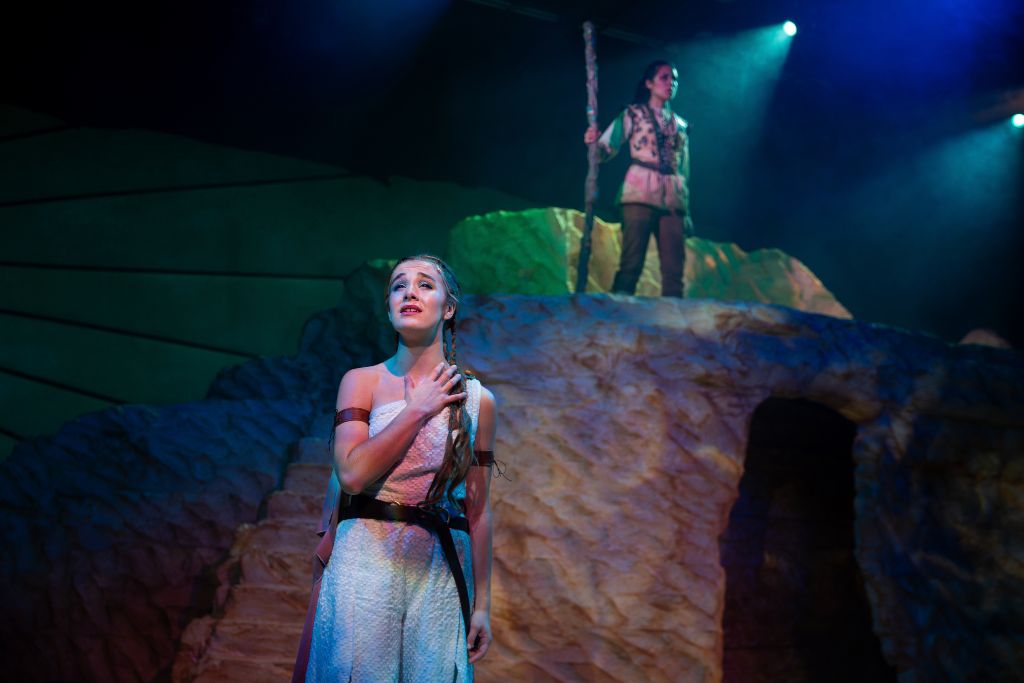 Kirsten Henriquez embodies the mystic Prospera with her strong, stoic performance.  Henriquez's interactions with the spirit Ariel, played by the multi-talented Laurel Morgan are connective and poignant. Morgan's portrayal of Ariel is powerful as she uses her haunting vocals to transfix and manipulate others. Morgan delicately balances the relationship as Prospera's cohort with Ariel's desire for freedom.
Prospera's daughter, Miranda, played by Natalie Ruthven, is expressive and delightfully twitterpated with her new love, Ferdinand, played by Isacc Martinez-Trinidad.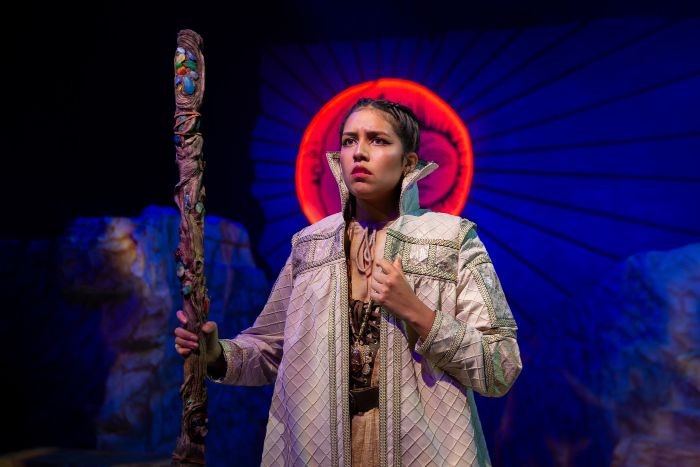 Caro Ciet's Trinculo has a stand alone performance as the foil to the hierarchical system that has been established on the island. Ciet inhabits the role completely with effortless comedic timing and mischievous banter as part of the Shakespearean "fools" trio.
Gorgeous period costumes by Costume Designer Brenda Van der Wiel establish the disparity between those banished and those shipwrecked. Impressive sets, lighting, and sound effects give the audience an immersive experience. Scenic Designer Kyle Becker created sets that allow for full use of space with elevated cliffs, caves, stairs, and "floating" rocks. Lighting Designer Nikayla Nielsen and Sound Designer Jennifer Jackson support the vision of the production with their sensory filled effects.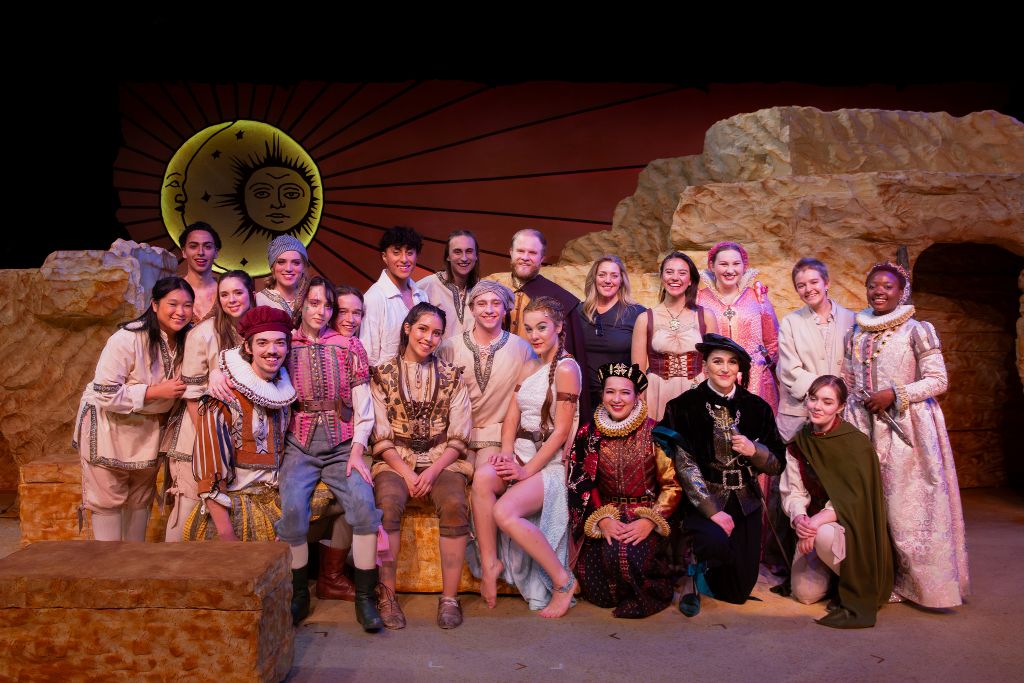 The entire company of players is to be applauded for their ingenious rendering of Shakespeare's last play. They execute the vision of the production with unity and flow from start to finish. Ultimately, Pfundstein's and Barrett's decision to artfully weave the poetry of Shakespeare with theater and elements of modern dance adds another dimension to the show. Abstract physicality such as synchronized movements and audible breaths magnify the power of the mystical realm. Magic becomes real. This production of The Tempest is mesmerizing and will leave you entranced.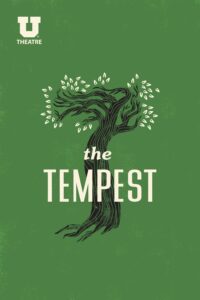 The University of Utah Theater Department presents The Tempest by William Shakespeare.
Babcock Theatre, 300 South University Street, lower level of Simmons Pioneer Memorial Theatre, 300 South University Street (1400 East), across the street from Rice-Eccles Stadium.
November 10-19, 2023, 11/18 7:30 PM, Matinees 11/18, 11/19 2:00 PM
Tickets: Other Students: $7.50, Faculty/Staff: $12.50, Regular Admission: $17.50
Contact Main Office: 801-581-6448, Box Office: 80-581-6961
CONTENT ADVISORY
This production contains effects that may have a negative effect on some audience members, including flashing light effects and theatrical fog (or "haze).
The content of this production is recommended for ages eight and older. Children under the age of four will not be admitted.