Interview with Director Heather Ann Jackson by Front Row Reviewers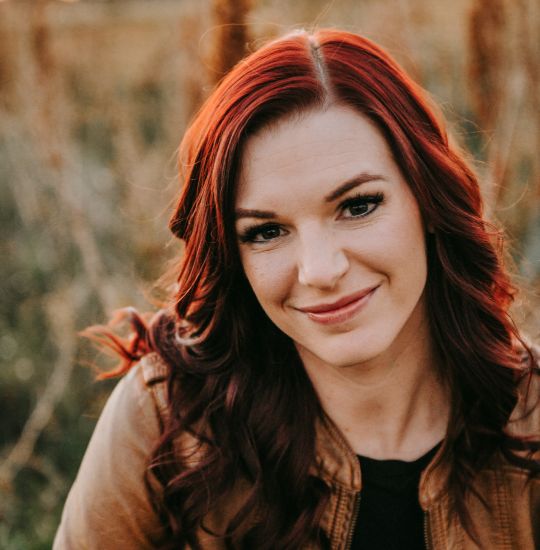 FRR: Today, we're diving into the world of A Tuna Christmas, a production at On Pitch Performing Arts (OPPA!) that promises to be one of the most fun productions of the Christmas season. But what's this all about, and how does a production like this come together? We sat down with the director of A Tuna Christmas Heather Ann Jackson to get all the juicy details.
FRR: What's the craziest or most creative way you can think of to summarize the plot of this production?
Heather: Oh, you're in for a treat with A Tuna Christmas! I'd describe it as the lovechild of the final scene in Clue, but with a Texan twist. Picture a rollercoaster ride of comedy, dozens of costume changes, and a Christmas Phantom thrown in for good measure. It's a hilarious holiday mystery that will keep you guessing!
FRR: If you had to sum up the process of putting on this show in one word, what would it be and why?
Heather: Collaboration, without a doubt. Every aspect of this production has been a collective effort, from the incredible costumes to the elaborate set, and even the fine-tuning of the characters. The cast (Brandon Stauffer and Dan Tate) understands that "teamwork makes the dream work", and it shines in our rehearsals and performances.
FRR: What's the most interesting, funny, or wonderful thing you've learned while working on this production?
Heather: A Tuna Christmas has been a unique experience for me as a director. It's the first time I've worked with such a small cast, just two talented actors. I've learned a great deal about the intricacies of making a production come to life without the luxury of extra hands on stage. It's been a fascinating journey.
FRR: What's your favorite aspect of this production?
Heather: It has to be the boundless creativity and unwavering commitment of the cast. This show is pure chaos in theatrical form, and it simply wouldn't be possible without a cast that's willing to give their all and embrace a little bit of madness.
FRR: Can you tell us more about your cast for A Tuna Christmas?
Heather: Our cast is a dream for any director. They're not only open to instruction but also fully committed and incredibly talented on stage. Both of these actors are seasoned pros in the world of theater, and they make rehearsals an absolute blast.
FRR: What's the biggest challenge you face when directing in general?
Heather: The toughest part of directing, in general, is striking the right balance between offering guidance to the actors and allowing their authentic characters to shine through. It's a delicate dance that can make or break a performance.
FRR: And what about the biggest challenge of directing this particular show?
Heather: Well, the biggest challenge with A Tuna Christmas is that it's just so side-splittingly hilarious. Sometimes I get so lost in the laughter that it's hard to remember that I have a job to do. It's a good problem to have, though.
So, there you have it, a sneak peek behind the scenes of A Tuna Christmas. It's clear that this production is a labor of love, filled with creativity, collaboration, and a whole lot of laughs. If you're in the mood for some holiday hilarity, be sure to catch this show – you won't want to miss it. Christmas is a jolly time and this show will make it even jollier, guaranteed!
On Pitch Performing Arts presents A Tuna Christmas by Jaston Williams, Joe Sears, and Ed Howard.
On Pitch Performing Arts Main Stage,  587 North Main Street, Layton UT, 84041
December 1-9, 2023 7:00 PM
Tickets: $12
Contact: 385-209-1557
On Pitch Performing Arts Facebook Page